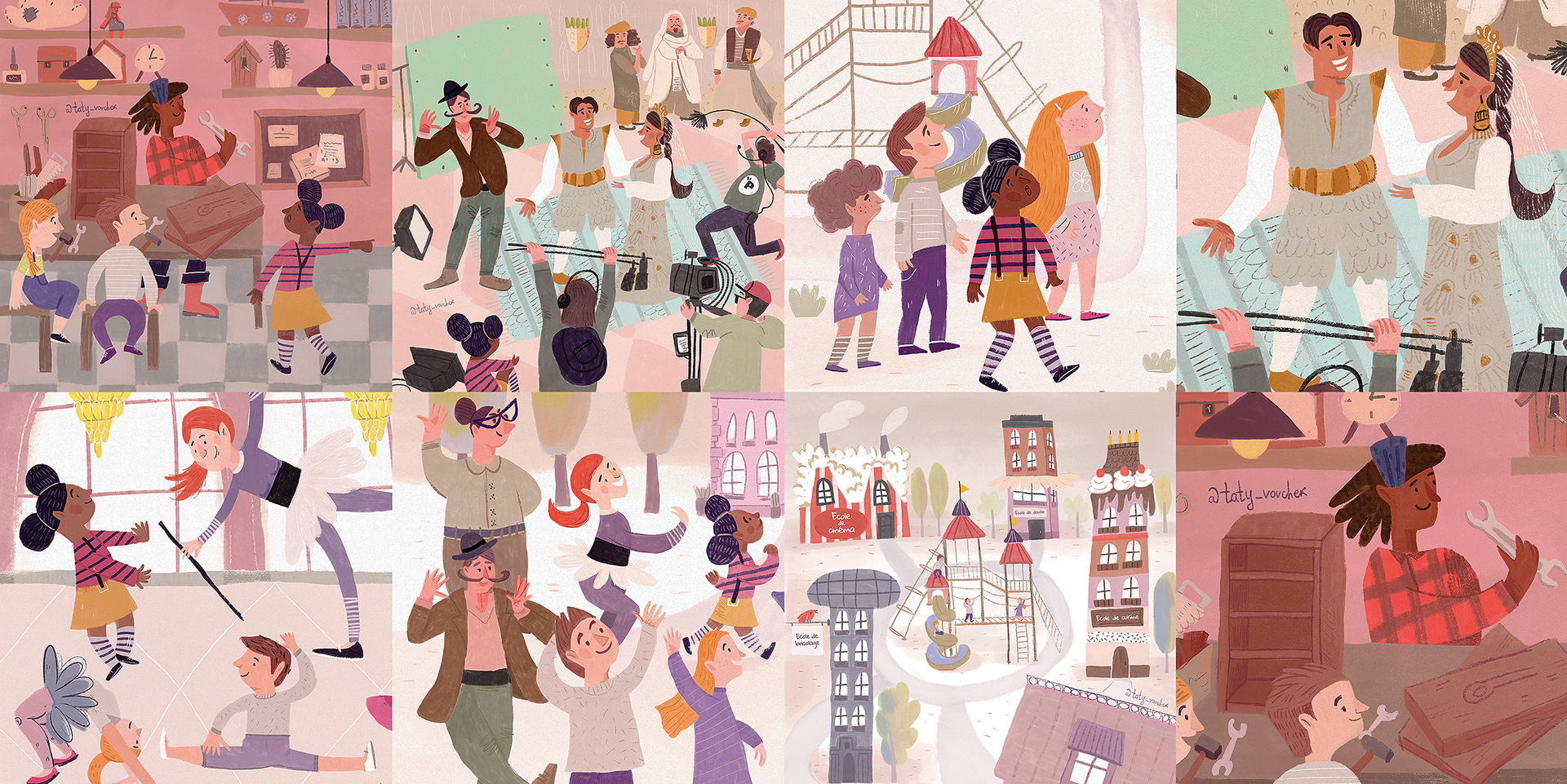 I've illustrated a short story about girl's adventures at different schools - the dancing school, tinkering school, cinema school who in the end saves the film director who gets into an accident while shooting the film.
This story is part of the Plume App (www.plume-app.co) which is the fun educational tool for kids to practice in writing. It has 10+ stories in its collection so far. Each story is divided into 7 chapters and the kid has an option to write the continuation of each chapter which will be later corrected by the teacher online.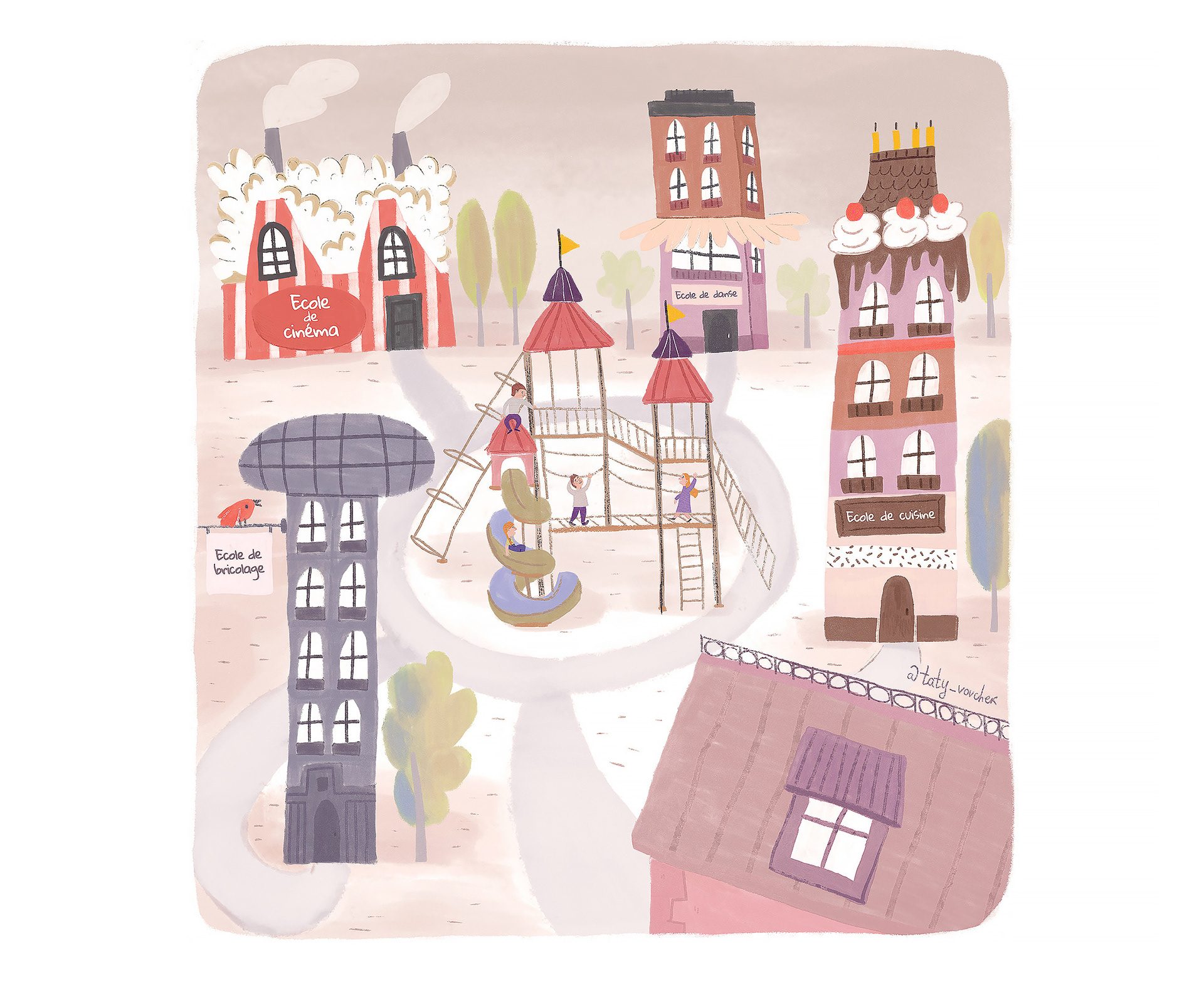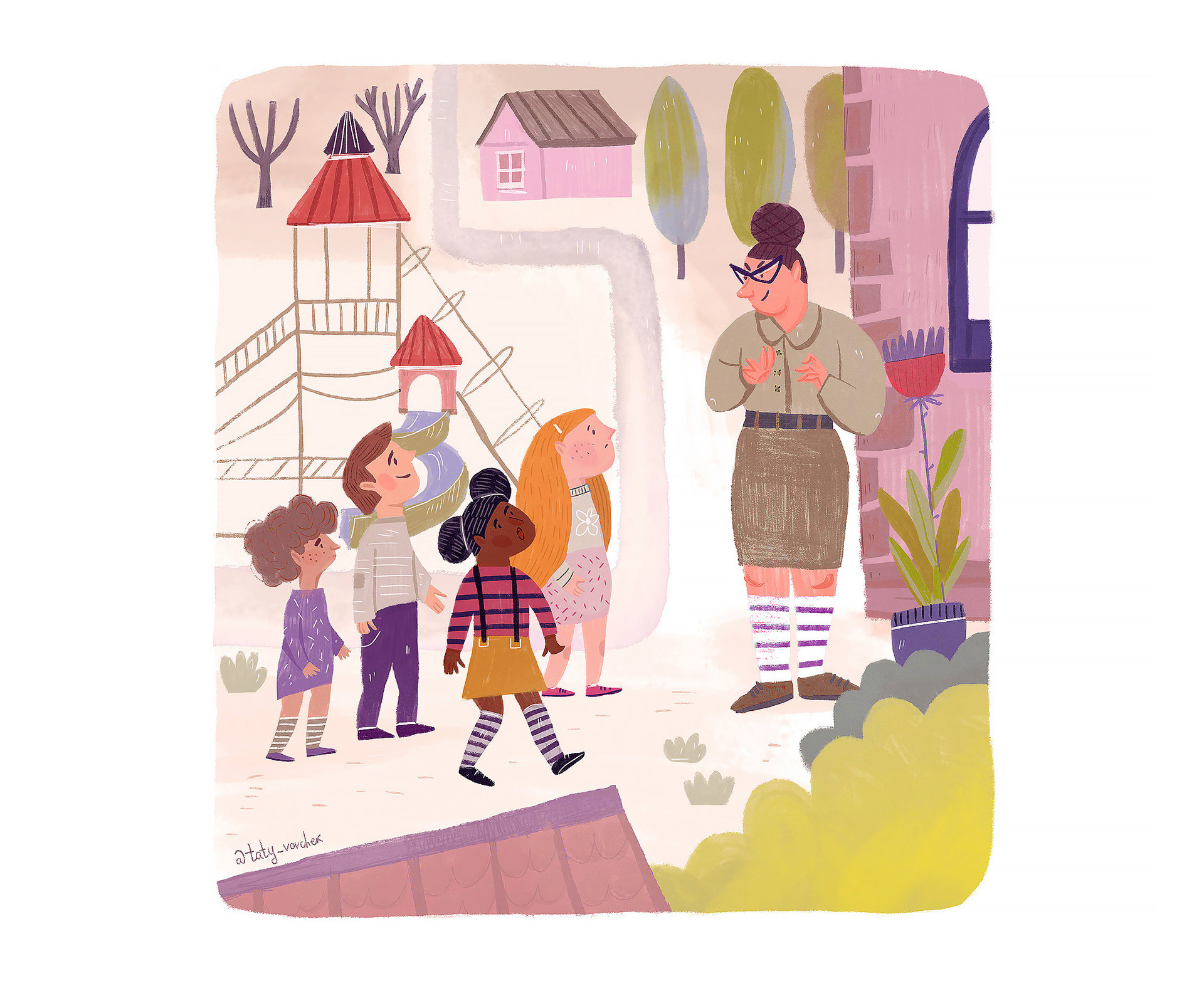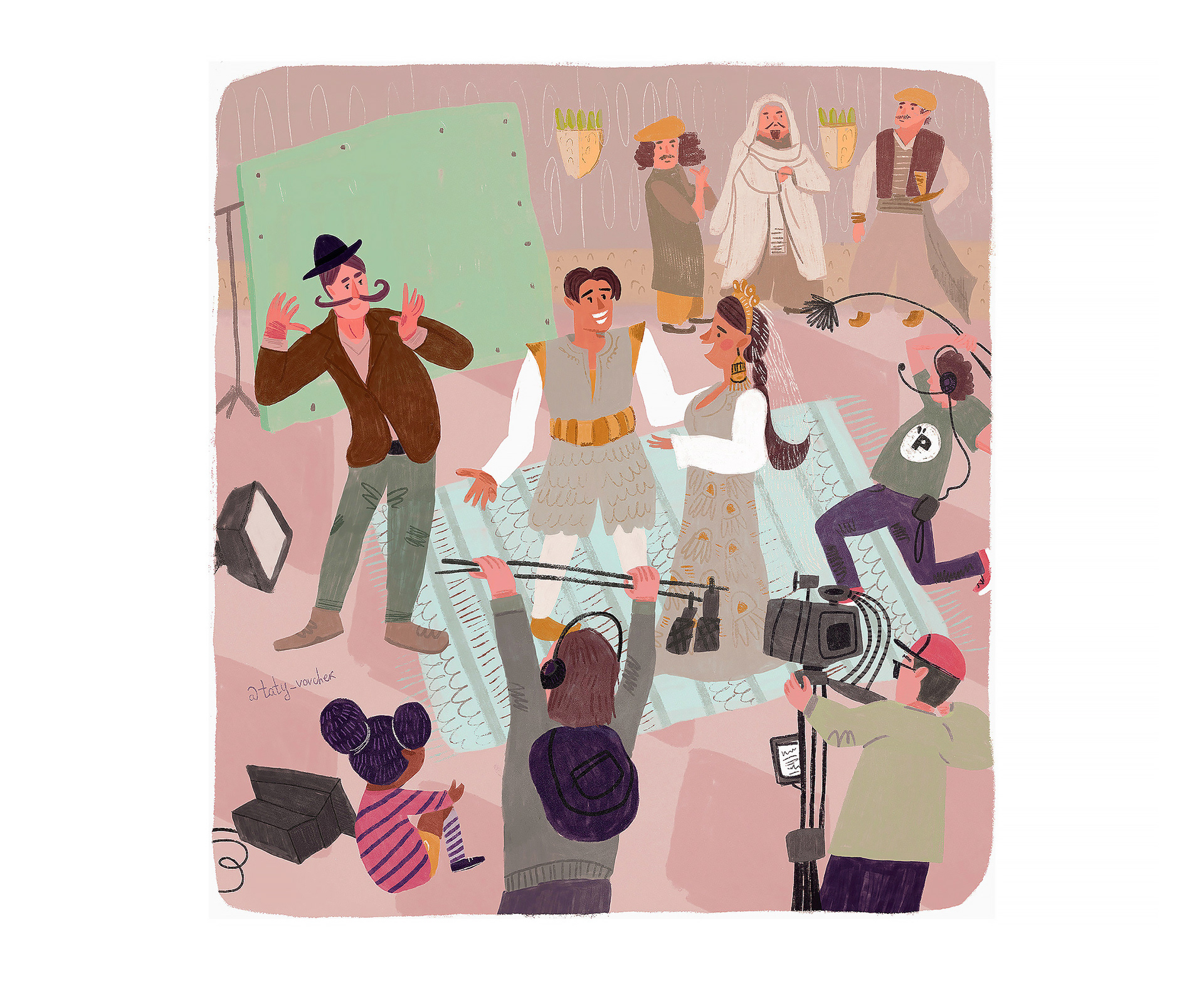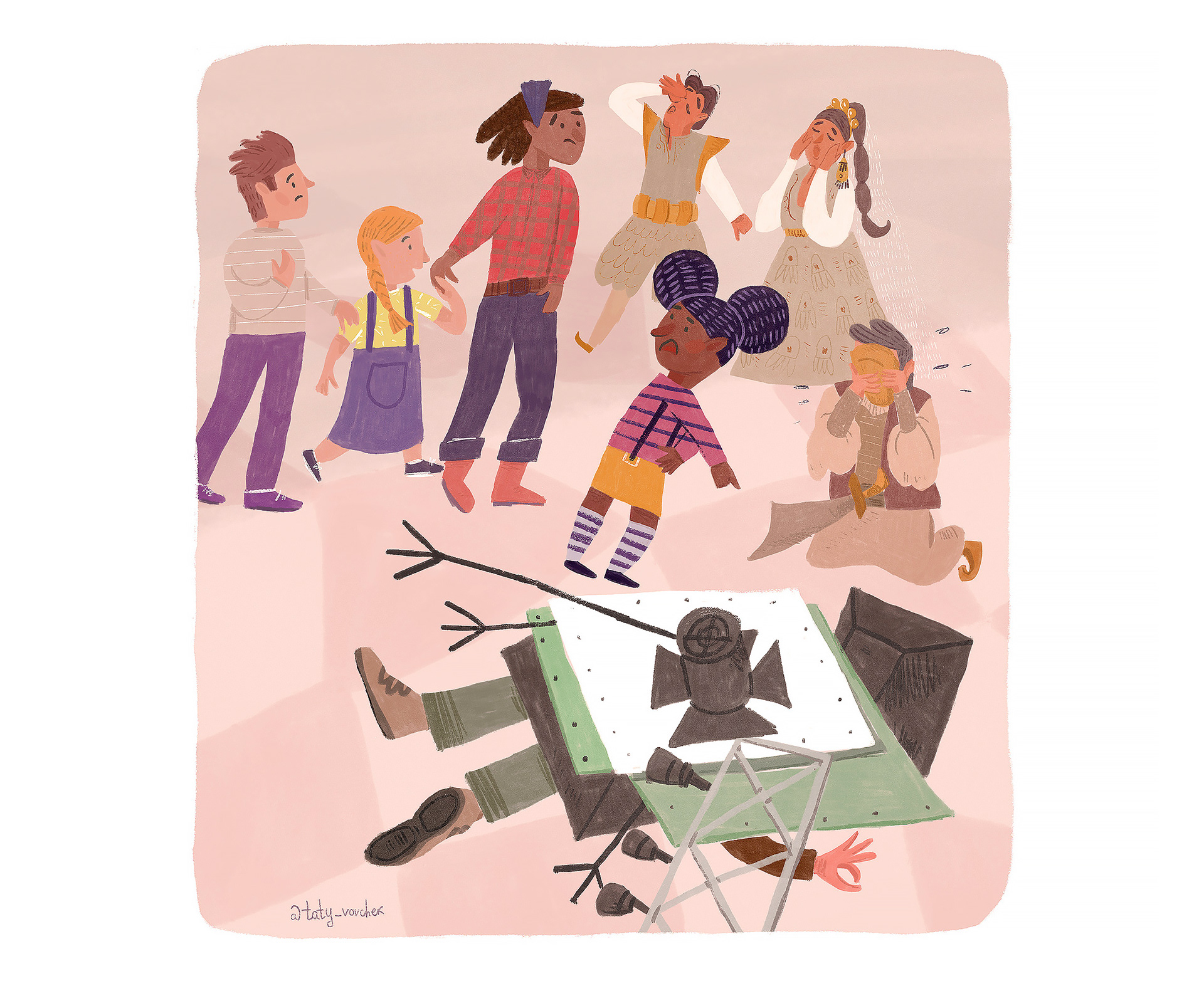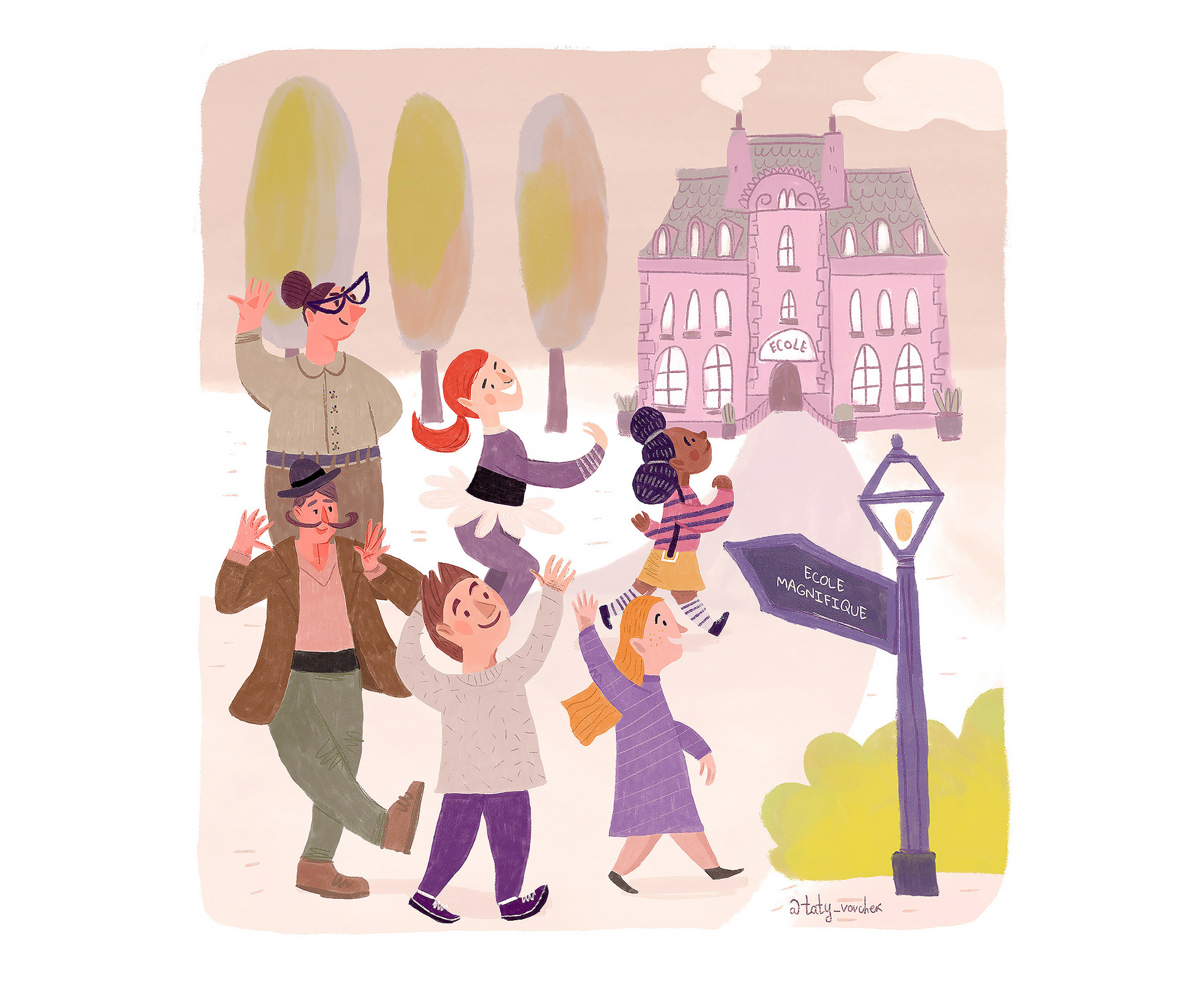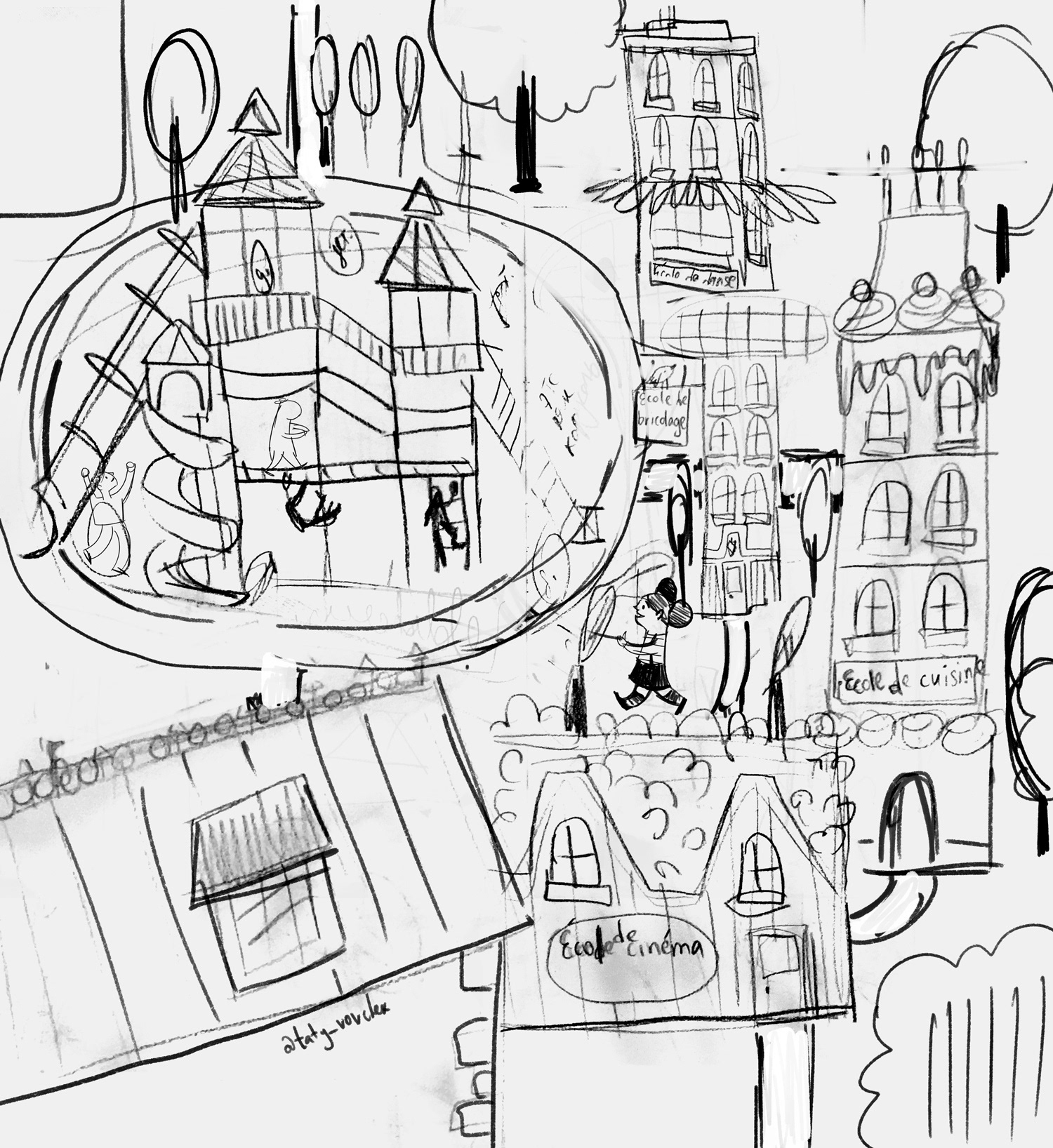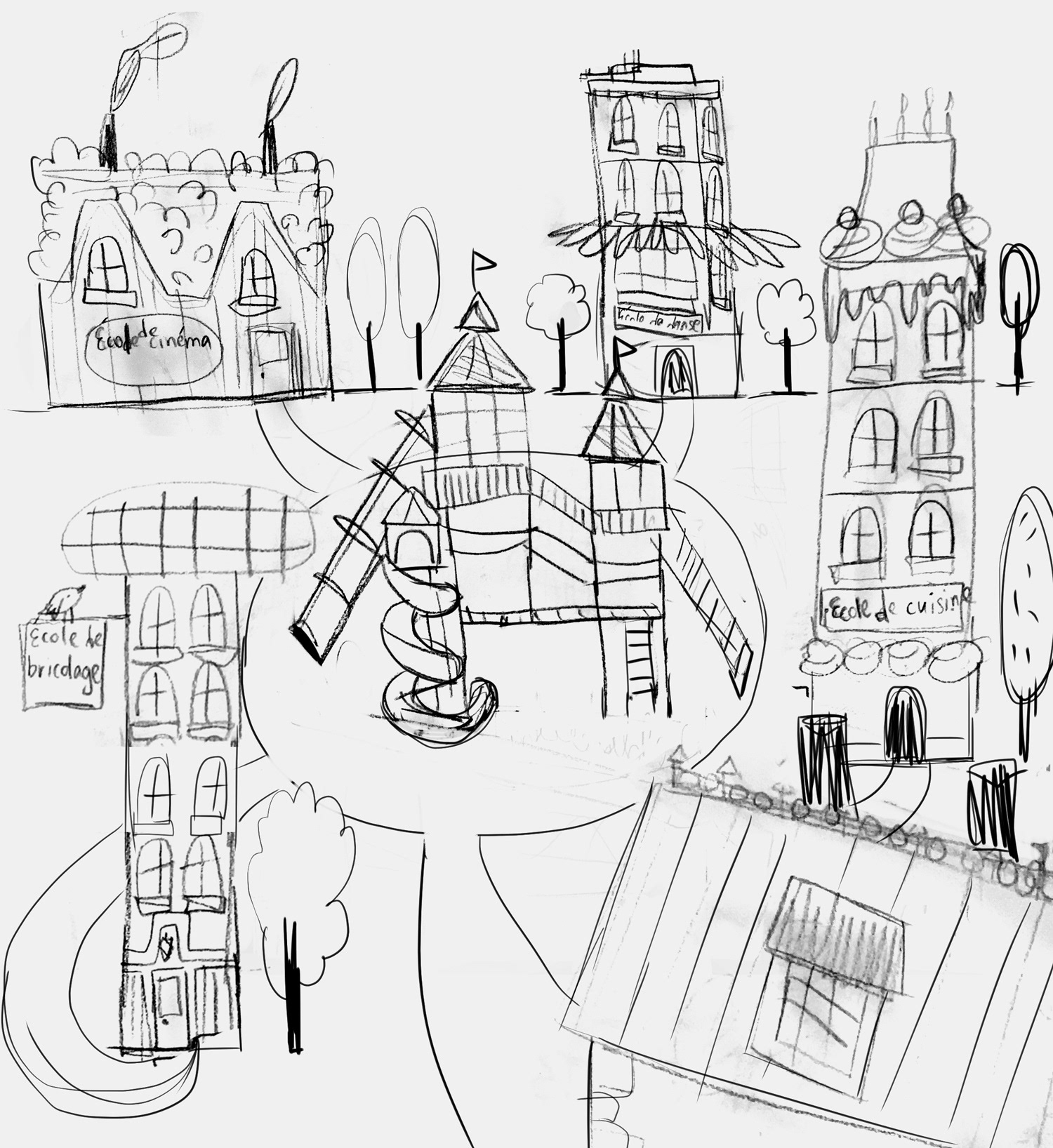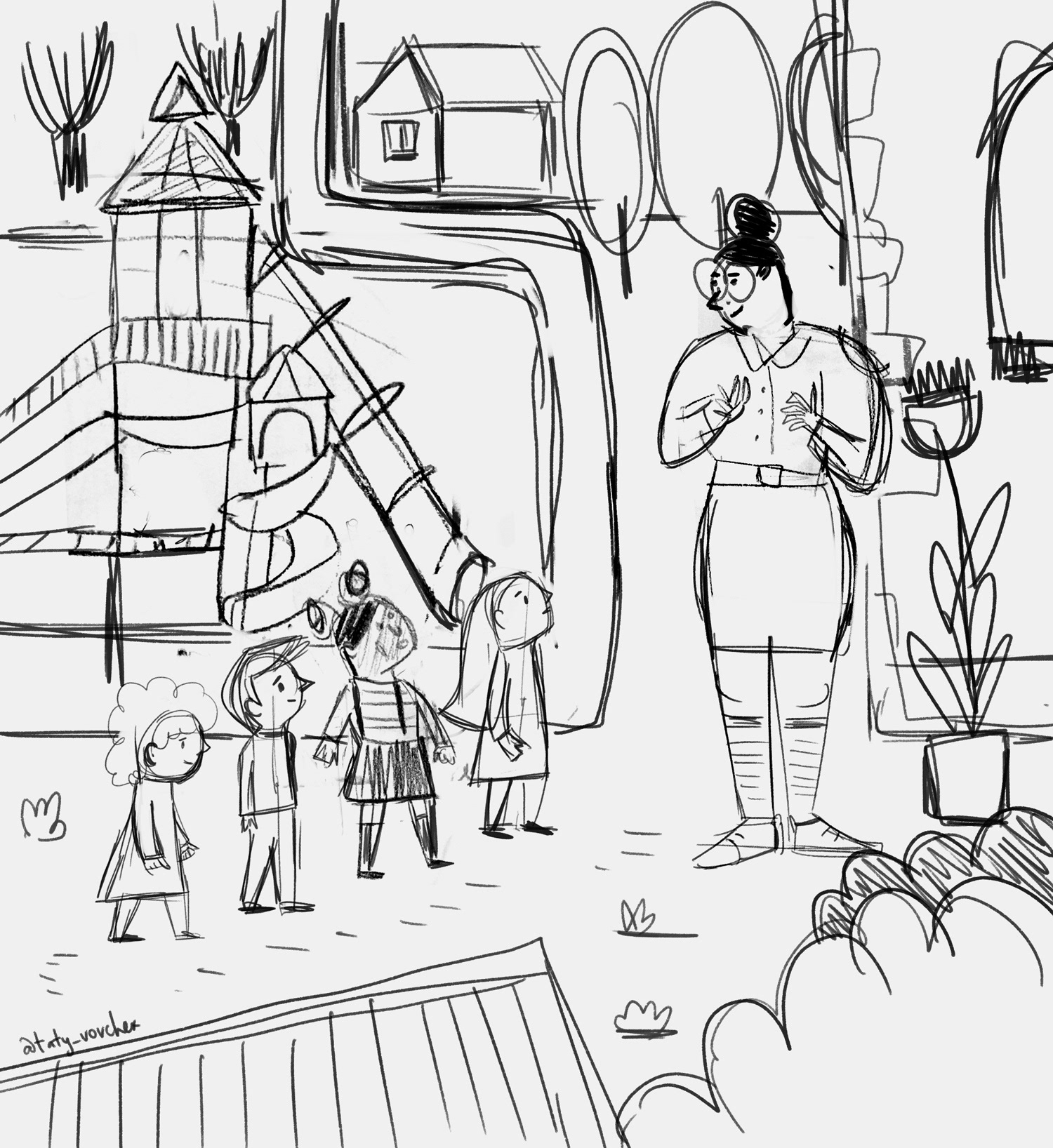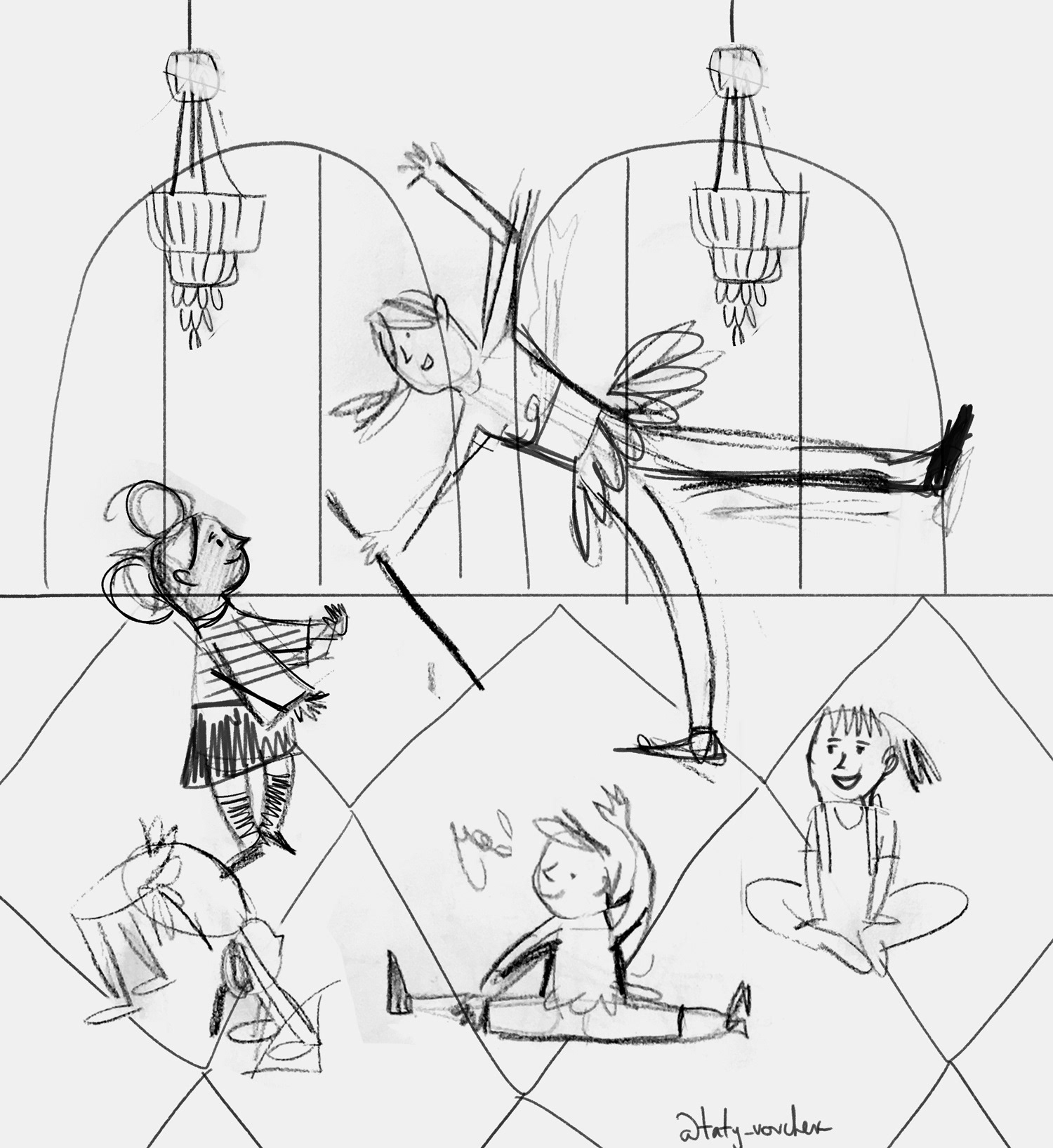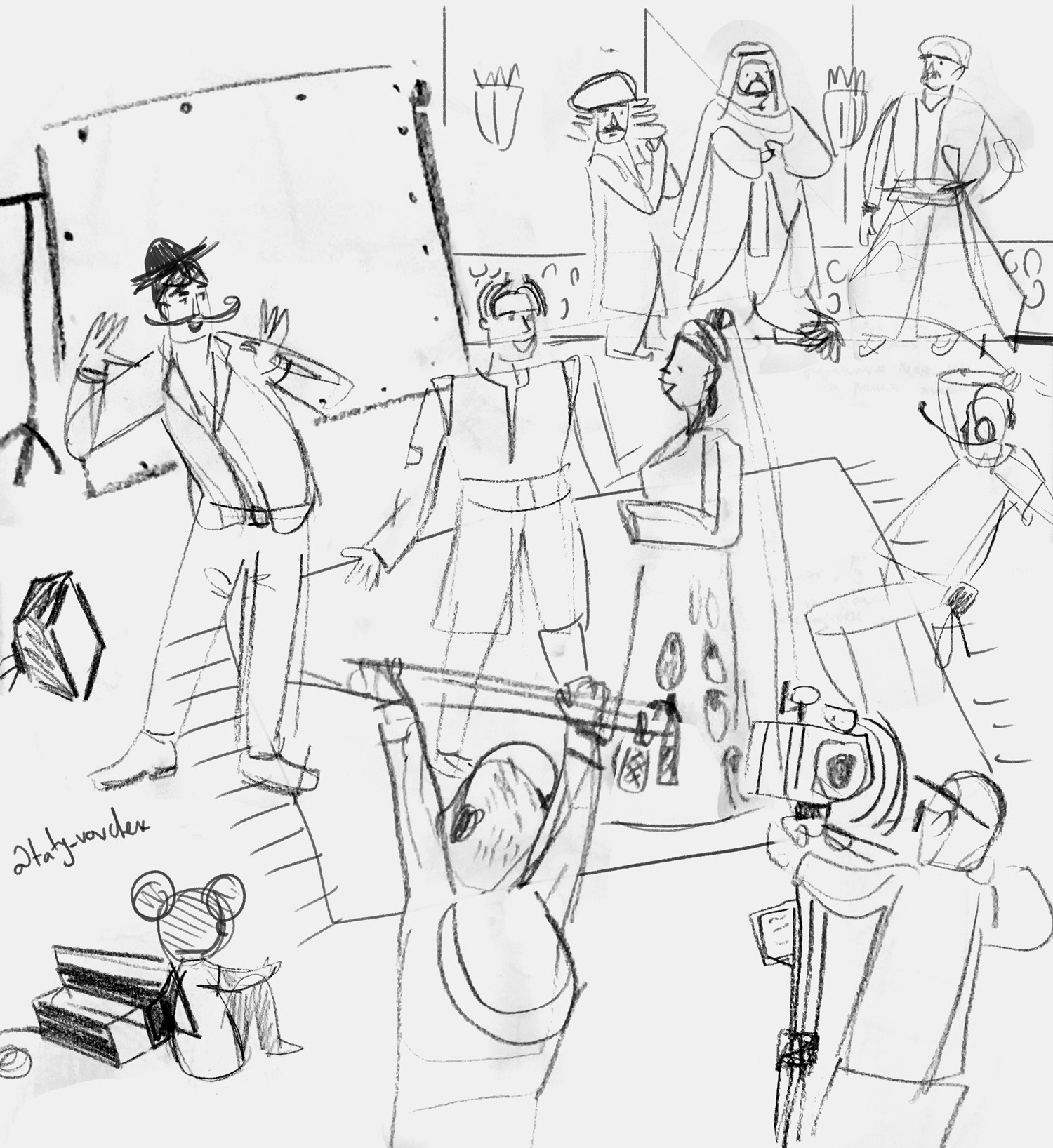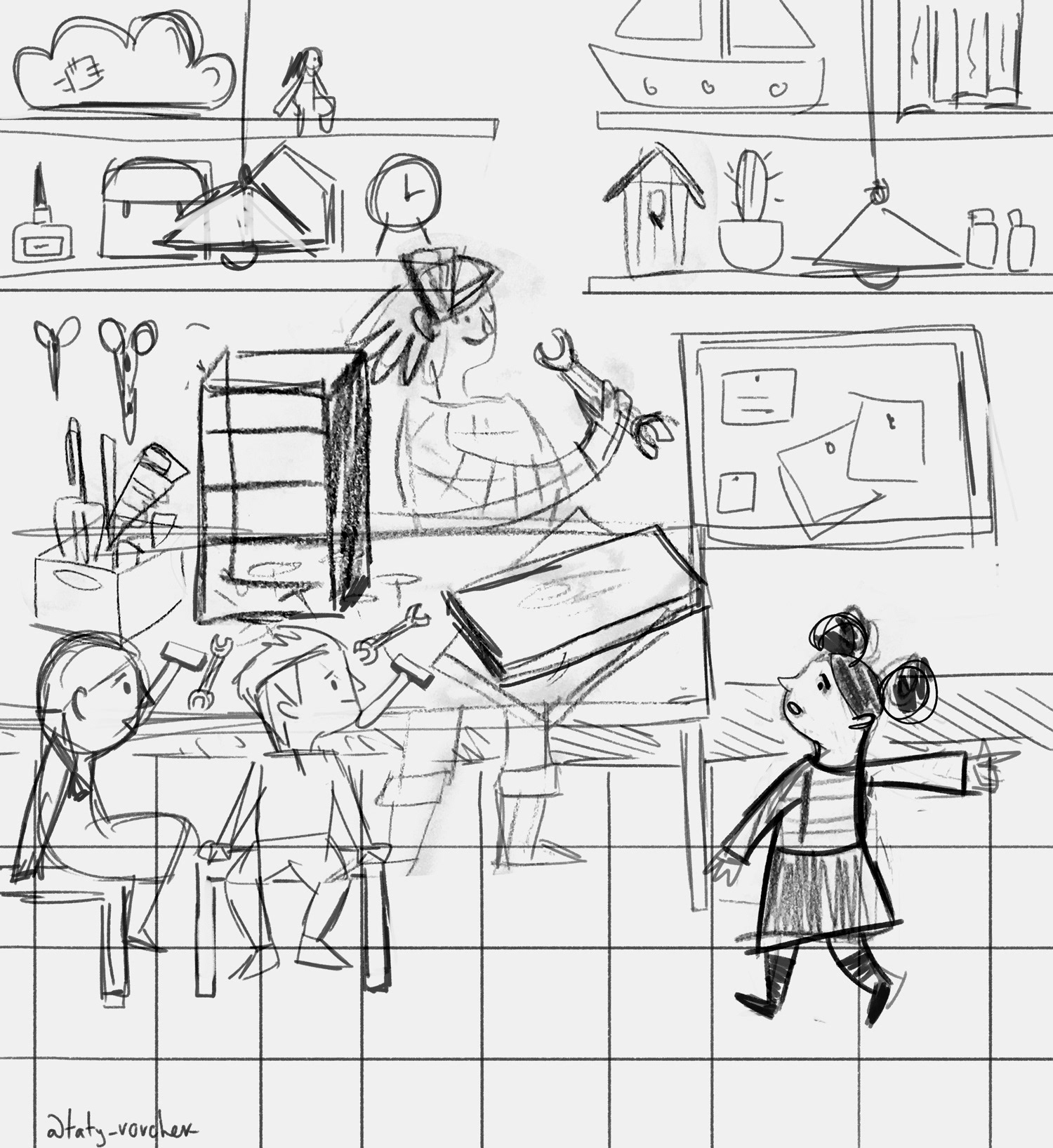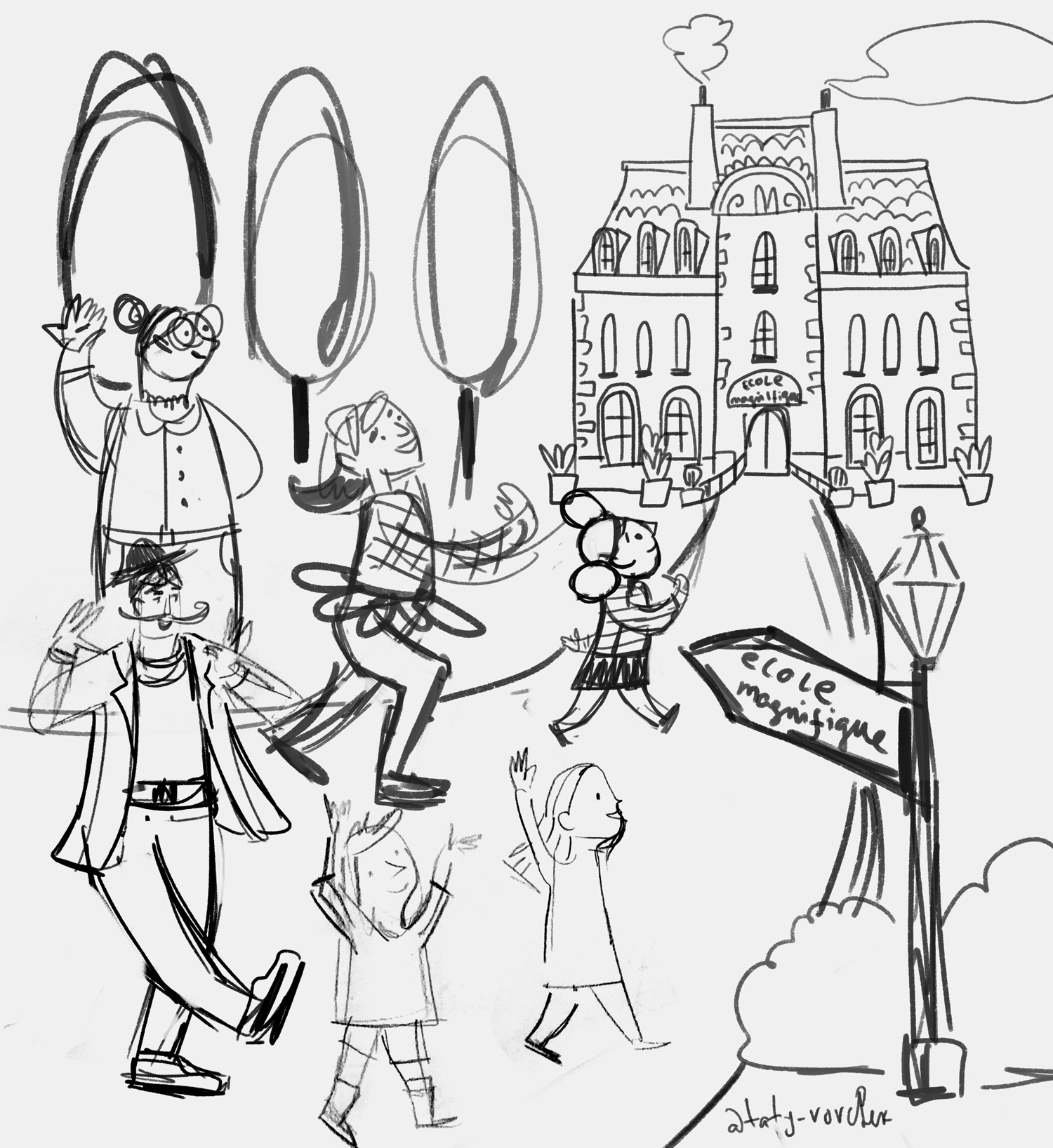 Sketches for the illustrations above.