I am Taty Vovchek, abstract artist & illustrator, born & raised in Odessa, Ukraine, a wonderful city located at the Black Sea shore. Currently I live & work in my native city.

Before focusing on my artist career for 10 years I had been working as a web & graphic designer in IT companies in Odessa, Ukraine where I gradually reached the position of Art Director. Later in 2015 I gained job as a product designer in IT company in Paris, France. In parallel with my full-time work I started taking online&offline painting classes and searching my artistic voice. Paris was my starting point as I made many sketches of this city which later turned to finished illustrations and this city still inspires me for new works.

In 2017 in started nomad way of life and switched from design to children's illustration and pattern design. I worked and travelled around Portugal, Poland, USA, Thailand.

As of now I illustrated more than 20 children's books, created & self published own picture book "Alice Cat Alphabet", wrote & illustrated 2 books as a co-author. One of them called "Odessa funny guide for kids" was a big success with 2000+ copies sold so far. In parallel I launched my own online shop with 500+ designs of textiles for kids brands which is still on demand.

Now I feel lots of energy to express my own feelings in abstract art. I love mixing textures, I love soft colors and air in works, I love creating emotion on canvas so that everyone can find their own shape of it. Many people say that my works are like fresh spring meadow with flowers, some see the sun or the space. I create each new work with energy and passion and usually I have an idea of the work in my mind and it boils several days before I spread it to the canvas. Every work has a piece of me and I will be honoured if you choose some of my works to decorate your space.

Also I am a mother of talented 5-year-old Alisa who loves creating art more than me and we love creating art together!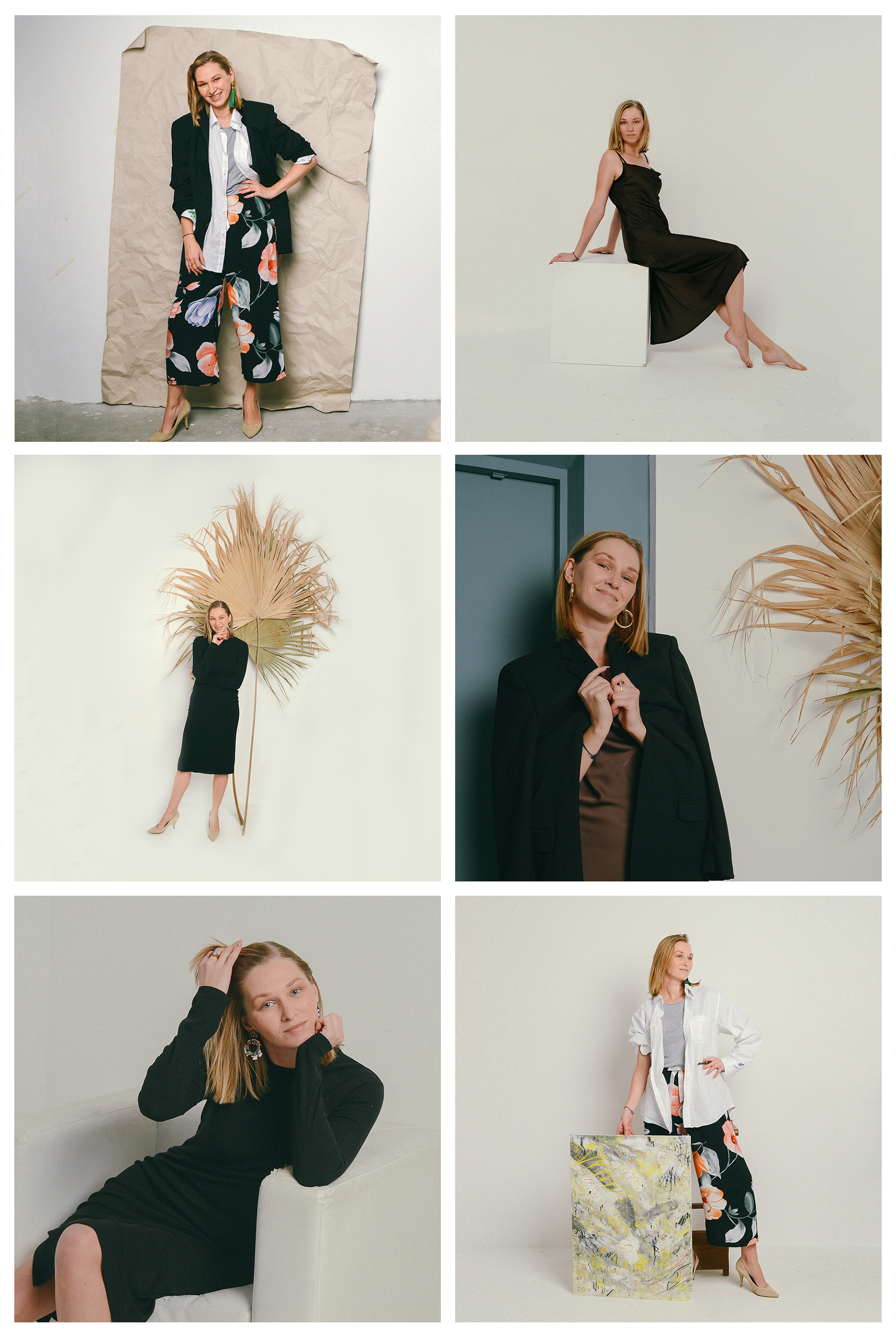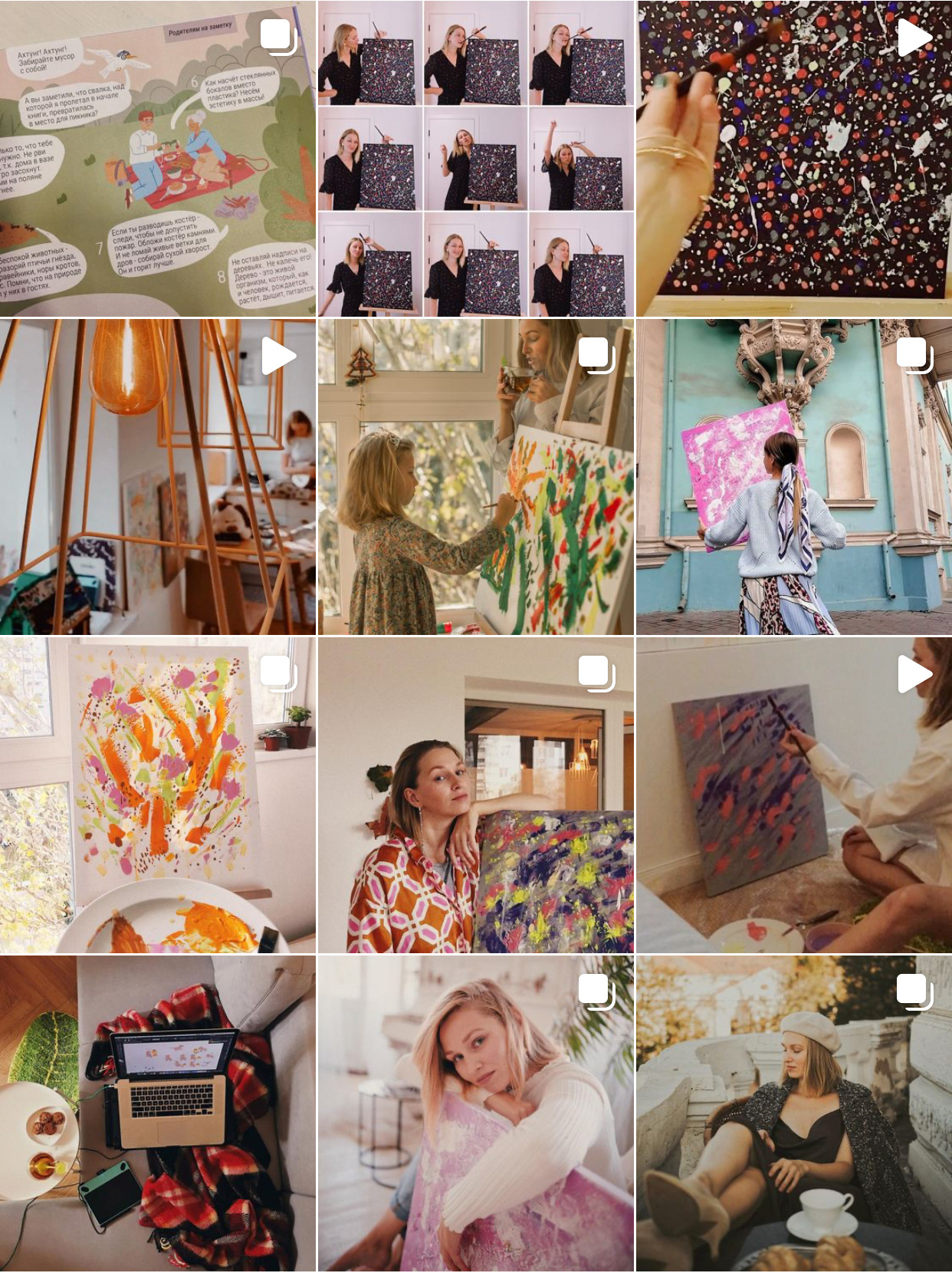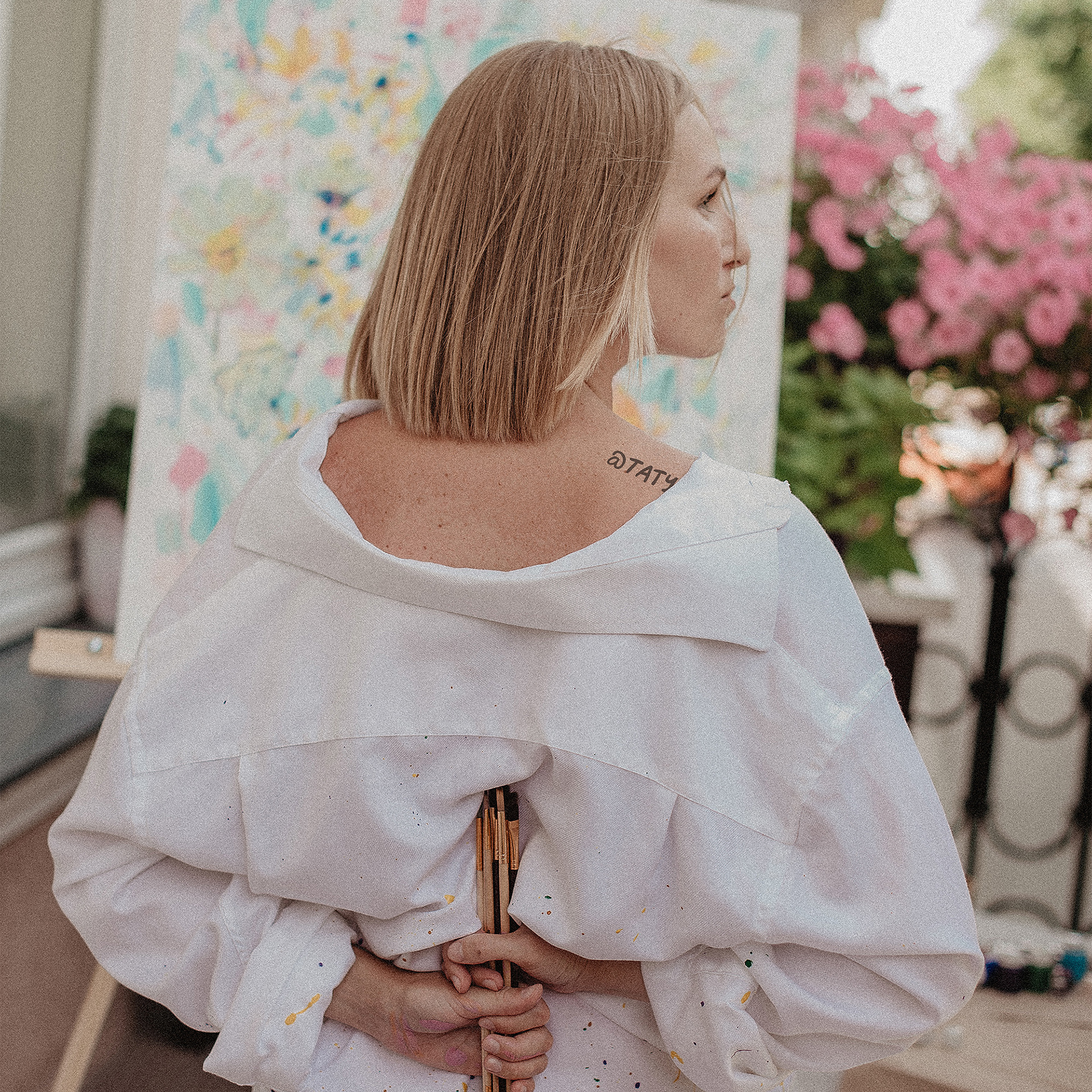 In 2008 year I finished Odessa Art School by K. Kostandi.
In 2009 year I gained my Masters degrees in Computer science whith I finished with honours at Odessa National University by I.Mechnikov
In 2009 I finished web design course at Odessa Computer Academy 'Step'
In 2012 I finished web design course at Odessa Learning Center 'Design Class'
In 2014-2015 years I took private lessons on oil painting and academic drawing from artists Maria Guryanova, Sergey Bozhko, attended group lessons at Odessa art studio "Shtrikh", made lots of paintings en pleinaire
In 2016 I finished online watercolour course and illustration for beginners course at Kalacheva school
In 2017 I took 3 online art classes at SVS Learn Art School
In 2018 I took offline workshop from Victoria Semykina, award winning children's books author and illustrator
In 2018 I took offline workshop from Sergiy Maidukov, Kyiv based illustrator working for The New Yorker, The New York Times, The Washington Post, The Guardian etc.
January 2020 - I participated at the group exhibition of urban sketchers Odessa and drink &draw community at Bleshyunov Odessa museum. 12 of my best illustrations were presented at the exhibition together with 14 other artists.
October 2019 - I participated at the exhibition of Odessa Urban sketchers group which was an open air exhibition with 14 artists participating.
August 2019 - I participated in open air group exhibition of Urban Sketchers Odessa at Shevchenko Park.
December 2016 - 3 of my works participated at the Christmas exhibition "Awaiting Masquerade" at Odessa Bleshyunov Museum.
November 2016 - my illustration participated at "SketchFest 2016" offline exhibition held in Moscow, Russia.
June 2019 -"Odessa funny guide for kids" children's book was chosen as "The best book of the fair at the category 'Odessika'" at 20th Ukrainian book fair in Odessa region. There were 100+ participants at the competition and about 9 winners in different categories.
January 2017 - I was teaching a watercolour sketching course held at local Odessa studio.
May 2017 - "Alice Cat Alphabet" picture book won as the best project at official Behance Portfolio review held in Odessa, Ukraine.
July 2016 - my illustrations were selected to the final among 50 artists with 150,000 participants of the sketching festival organised by Kalacheva Online Art School.